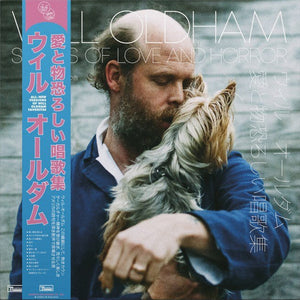 Will Oldham – Songs Of Love And Horror
The songs of Will Oldham have been written most often for the aliases of Palace or Bonny. Their identities kept necessarily separate from Will's, the songs were written to create a singular encounter, to be shared among those who choose to listen. Songs of Love and Horror is a rare entry in this oeuvre: a Will Oldham album, with the writer taking a turn as singer.
Songwriter Oldham, guitar and voice operating in quiet tension and ultimate accord, revisits songs that made him (that he made) and others in new versions that quiver like fresh young things in the air of today.
TRACKLIST:
I See a Darkness

Ohio River Boat Song

So Far and Here We Are

The Way

Wai

The Glory Goes

Only Someone Running

Big Friday

Most People

Strange Affair

New Partner

Party with Marty
---
We Also Recommend
---