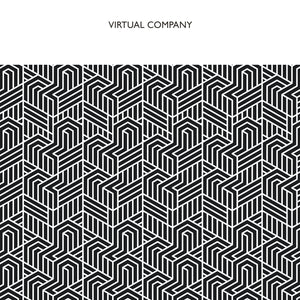 Virtual Company - Virtual Company
Recorded at Cafe OTO, Dalston, London in March 2018 and documenting a performance  from the duo of Simon H. Fell (violincello) and Mark Wastell (double bass) together with pre-recorded fragments of Derek Bailey (guitar) and Will Gaines (tap-dance).
IST's Virtual Company calls on 'the powers of improvisation' (D. Bailey) to interface the two musicians of IST with dozens of musical fragments drawn from both Bailey and Gaines performing solo. These are combined with sections of silence of unforeseeable length, and then combined with each other and the live musicians, all by means of random algorithms which will ensure that each performance will be both unpredictable and unrepeatable. IST, Derek and Will performed together regularly in the later half of the 1990's and early 2000's - Derek curated various Company events in London, Marseille and New York which sometime featured this group exclusively and, on occasions, other musicians.
TRACKLIST:
Virtual Company
---
We Also Recommend
---