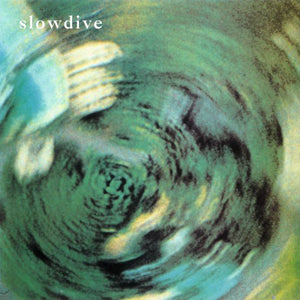 Slowdive - Slowdive EP
This self-titled 12" EP, originally released in 1990, was, in fact, Slowdive's original demo; the band preferred these original recordings after feeling disillusioned with the results of their studio recordings of the same songs.
Presented in a  special alu-brush finished sleeve, and pressed on blue, green and black marbled vinyl, this release celebrates the 30th anniversary of its original release. Loud, absorbing and reverb-soaked, the EP is considered an essential classic of the shoegaze era; the melancholic and gently shimmering noise and whisper-ish vocals of Slowdive has been inspiration for three decades of noise-pop, post-rock and lo-fi experimentalists.
TRACKLIST:
Slowdive

Avalyn I

Avalyn II 
Alu-brush coated sleeve; limited to 1500 copies in the UK (4000 copies worldwide); released on Record Store Day 2020
---