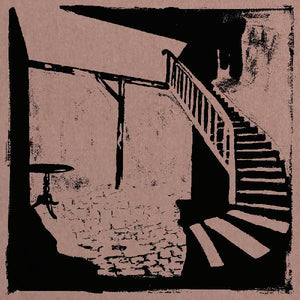 M. Ward - Duet For Guitars #2
Originally released on CD in 1999, M. Ward's debut is a sparse, understated and intimate affair, recorded with pal and engineer Adam Selzer of Norfolk & Western at Type Foundry Studio in Portland, OR. Though strikingly less 'produced' than his more recent work, fans already accustomed to Ward's breathy, conversational vocal delivery and soft-picked, West Coast Americana melodies will also find much to love here. 
 
Duet for Guitars #2 is peppered with instrumentals in the John Fahey and Bad Timing-era Jim O'Rourke vein, and Ward's lackadaisical picking sounds just as lazily precise here as it does on future recordings. There's a real warmth to the sessions, emphasised by the often bare-bones production. For the most part, takes were done live with two microphones, with the occasional overdub, and that style suits Ward's dreamy tales of molasses-slow teenage summers and oddball parables. 
TRACKLIST:
Duet For Guitars #2

Beautiful Car

Fishing Boat Song

Scene From #12

Good News

The Crooked Spine

Look Me Over

Who May Be Lazy

It Won't Happen Twice

He Asked Me To Be A Snake And Live Underground

Song From Debby's Strairs

It Was A Beautiful Car

Were You There?

Not A Gang

Duet For Guitars #1
Limited edition reissue
Pressed on audiophile vinyl
Clear vinyl version exclusive to indie stores
Comes in kraft-board sleeve
see also: 
José Medeles feat. M. Ward, Marisa Anderson & Chris Funk - Railroad Cadences & Melancholic Anthems   LP | CD 

---
We Also Recommend
---