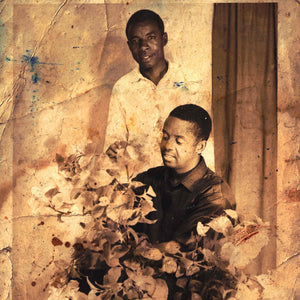 Kiko Kids Jazz - Tanganyika Na Uhuru
Formed in the mid-1950s, Kiko Kids Jazz created a stunningly unique sound amidst an explosion of Tanzanian guitar bands in the years leading up to the country's independence. Defined by Salim Zahoro's warm voice and the heavy tremolo of his electric mandolin, Kiko Kids Jazz incorporated their love of early acoustic Cuban Son, rhythms from their home town of Tabora, the exciting and competitive scene of acoustic/electric dance bands in Dar Es Salaam and Nairobi, the poetic strains of Taarab and Arabic music, and the tranquillity of coastal Tanzania. 
 
The results are both comforting and intriguing: expressive, strung out melodies on Salim's mandolin and subtly complex percussion lock into deep grooves of thumping acoustic bass, jerky rhythm guitars, and Cuban-style trumpet breaks. The kind of sounds that can be approached from several rhythmic angles, until it all gels in the mind and soul. 
 
Despite being one of the most beloved and innovative bands of their time, this is the first Kiko Kids Jazz LP ever released, consisting of their best recordings from 1962 and 1965, all beautifully remastered from original tapes and pressings. Mississippi Records worked directly with bandleader Salim Zahoro before his passing at age 85, shortly before the completion of this record. 
TRACKLIST: 
Sili Sibishi 

Tanganyika Na Uhuru 

TANU Imeleta Uhuru 

Umeniasi Mpenzi 

Tula Ubone 

Lumumba 

Nyerere Karume 

Bahati 

Nimeona Ua 

Nda Kuharashe 

Mpenzi Wanionea 

Sauti Yako Tamu 
US import 
Pressed on 160g vinyl 
Housed in heavy-duty sleeve 
Includes 8-page full-sized colour booklet with lyrics, rare photos, and notes by Hamisi Delgado, Werner Graebner, and Salim Zahoro 

Officially licensed from Mzuri Records 
browse collections: 
African collection 
Mississippi Records collection 
Latin Jazz collection 

view all new releases... 

---
We Also Recommend
---