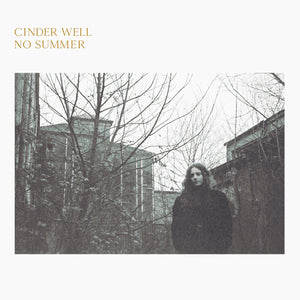 Cinder Well - No Summer
Recorded in Anacortes, Washington, Cinder Well's No Summer was written in County Clare, Ireland, where Californian Amelia Baker relocated to study the traditional music of the area, but takes it's inspiration from where the mountain music of the Appalachia meets a Southern gothic stillness. 
 
It is a spare, bleak and meditative album, and an open letter home from across an ocean. Backed by minimal instrumentation, Baker's voice is powerful and haunting, and cuts right to the bone. Full of lonely observational wonder, the songs weave a story of small-town dislocation and the connectivity of tradition. 
 
Recorded shortly before the pandemic in 2020, and released during lockdown, No Summer seems to capture the isolation and sorrow of the year with captivating clarity. But as prophetic as it may be, its also universal and timeless in its. 
TRACKLIST: 
Wandering Boy 

No Summer 

Our Lady's 

Fallen 

The Cuckoo 

Old Enough 

Queen Of The Earth, Child Of The Skies 

The Doorway 

From Behind The Curtain 
Pressed on 150g vinyl 
Includes printed inner-sleeve with lyrics 
Contains download coupon 
also available: 
Cinder Well - Cadence   LP | CD 

browse collections: 
Americana collection 

---
We Also Recommend
---